Latest Product Releases
To celebrate the 400th anniversary of the Authorized KJV, Olive Tree now offers the KJV Anniversary Collection, a package of resources to help you make the most of your Bible study. You will get the KJV, Strong's Numbers, cross-references, commentaries, dictionaries, devotionals, a concordance, and more—all ideally suited for use on the BibleReader 5 platform.
New! IVP New Testament Commentary Series (20 vol.)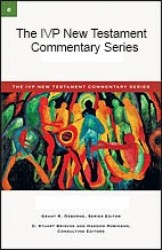 Twenty volumes of sound exposition, pastoral leadership, and the best of up-to-date evangelical scholarship come together in the IVP New Testament Commentary Series.
Each volume presents passage-by-passage commentary based on the NIV along with background information on authorship, setting, theme and various interpretive issues. The main commentary focuses on the message of the New Testament for today's church, while study notes include valuable scholarly information to support those who use the volumes as a resource for preaching or teaching preparation.
With readable commentary and reliable research helps in the same volume, preachers, teachers, students and other individuals who want to dig deep into the heart of the New Testament will find an indispensable companion in the IVP New Testament Commentary Series.
The complete set includes:
IVP New Testament Commentary Series (20 vol.) is available now for iPhone, iPod touch, and iPad, BlackBerry, and Android.
NEW! Lutheran Study Bible Notes (Augsburg)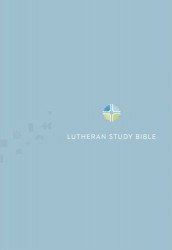 The Lutheran Study Bible spotlights introductions, commentary, and essays by more than 60 Lutheran pastors and professors. It's composed to invite readers to encounter the Bible's good news via sound contextual information, specifically Lutheran instruction, and ample occasion for personal contemplation. Readable, inviting, and appealing, this study Bible is ideally suited for young and old people who desire to meet scripture anew.
*Readable: With conversational-English commentary, the Lutheran Study Bible displays Biblical content in a stimulating, accessible way. No previous knowledge of theological terms is assumed, thus making it suitable for both youth and adults.
*Inviting: The abundant study notes of this Bible facilitate finding new knowledge and provide constructive context while directly challenging the reader to immerse him or herself in the Bible.
*Appealing: The study notes empower the reader to become aware of biblical material and to know God's word in terms of how biblical figures understood it, and how we understand it today.
There are four kinds of study notes:
*The Word of the Bible explains the historical, cultural, and geographic context of a specific selection.
*Biblical Concepts elaborate significant words or themes in terms of other Scriptures.
*Lutheran Perspectives emphasize Lutheran theological instruction and catechetical relationships from certain verses.
*Faith Reflections offer advice and questions that foster personal application.
Lutheran Study Bible Notes is available now for iPhone, iPod touch, and iPad, BlackBerry, Android, and Symbian 60-5.
New! Common English Bible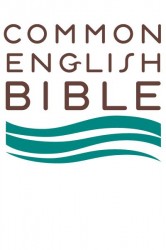 The Common English Bible (CEB) is a daring new translation made to serve today's Christians as they build intimate relationships with Jesus Christ. It arises from both an absolute dedication to accuracy and the firm stance that Scripture remain accessible to today's common readers and worshippers.
118 prominent biblical scholars-representing twenty two denominations/groups-labored on this translation, which then underwent field tests in 77 unique reading groups in order to ensure graceful flow of language. Especially in a worship setting, clarity of language can facilitate and improve communal participation-not to mention personal study. The clearness of the CEB helps allow children and youth to explore the Bible themselves-perhaps for the first time.
The CEB contains the Deutero-canonical books
Common English Bible is available now for iPhone, iPod touch, and iPad, BlackBerry, Android, and Symbian 60-5.
NEW! Holman Concise Topical Concordance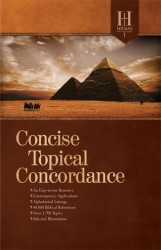 If you have a topic of interest, chances are The Holman Concise Topical Concordance can help you study it faster and more efficiently. It will lead you straight to scriptures that speak to your subject, whether you want to go to the New Testament or the Old, helping you both read and educate others with discernment and responsibility.
Whereas most concordances point out words, the Holman Concise Topical Concordance also notes passages that are related by theme or idea. These references are alphabetically organized and allow for hundreds of potential options-ideally suited for composing Bible lessons on specific topics.
Even completely new Bible students can draw on this accessible reference to acquire a full knowledge of what Scripture says about nearly any desired topic. The Holman Concise Topical Concordance includes 40,000 Biblical references.
Holman Concise Topical Concordance is available now for iPhone, iPod touch, and iPad, BlackBerry, Android, and Symbian 60-5.
New! Asbury Bible Commentary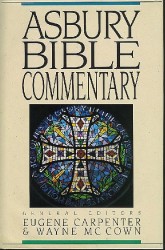 The Asbury Bible Commentary is a modern one-volume commentary on the whole Bible. This is the first one-volume evangelical Wesleyan commentary on the entire Bible. Nearly 50 Wesleyan scholars collaborated on this landmark aid to pastors, Sunday school teachers, Bible study leaders, and college and seminary students.
In addition to the the thorough exegesis, The Asbury Bible Commentary includes an extensive selection of articles examining origin, history and make up of Scripture.
Asbury Bible Commentary is available now for iPhone, iPod touch, and iPad, BlackBerry, Android, and Symbian 60-5.
Other New Titles
---
Updates
Be sure and check your BibleReader's Library for updates! We've recently updated the King James Version for paragraphing and poetry formatting along with two of our Strong's tagged Bibles! The KJV and HCSB Strong's tagged Bibles can now do a lemma lookup (BibleReader 5)! To check for updates, go into your BibleReader library, tap on Store, and then tap on the "Updates" tab at the bottom.
This entry was posted by Daniel S on June 28, 2011 at 11:21 am, and is filed under Uncategorized. Follow any responses to this post through RSS 2.0.Both comments and pings are currently closed.