Archive for
July, 2011
Last week everyone here at Olive Tree took a welcome break from our computers and we all headed out to Silverwood Theme Park for a family day. The time began with a great barbecue buffet, then a bit of fun with an icebreaker game, and then off to the roller coasters!  Here are a few pics of the event.
The rain even held off until we were all walking to our cars. We almost thought the water park had come up with a new attraction.
Android BibleReader 4.5 Now Live on the Market
Now Available!
Long anticipated, this is a HUGE update to the Android BibleReader! We have re-written large parts of the app, and are excited to bring these new features to you.
This release adds:
All-new user interface
Split Screens that can be linked together
Bookmark, Note and Highlight synchronization to www.sync.OliveTree.com
Multi-verse highlighting, copying, and sharing using the other tools you have on your phone (Twitter, SMS, Email etc…)
So much more!
Continue to watch your updates as we will be rolling out more and more features in the near future! Click on the image below for screen shots and full description.
---
NEW! An Old Testament Theology: An Exegetical, Canonical, and Thematic Approach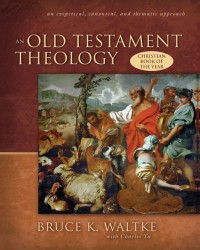 The Old Testament is more than a religious history of the nation of Israel. It is more than a portrait gallery of heroes of the faith. It is even more than a theological and prophetic backdrop to the New Testament. Beyond these, the Old Testament is inspired revelation of the very nature, character, and works of God. As renowned Old Testament scholar Bruce Waltke writes in the preface of this book, the Old Testament's every sentence is "fraught with theology, worthy of reflection."
This book is the result of decades of reflection informed by an extensive knowledge of the Hebrew language, the best of critical scholarship, a deep understanding of both the content and spirit of the Old Testament, and a thoroughly evangelical conviction. Taking a narrative, chronological approach to the text, Waltke employs rhetorical criticism to illuminate the theologies of the biblical narrators. Through careful study, he shows that the unifying theme of the Old Testament is the "breaking in of the kingdom of God." This theme helps the reader better understand not only the Old Testament, but also the New Testament, the continuity of the entire Bible, and ultimately, God himself.
An Old Testament Theology: An Exegetical, Canonical, and Thematic Approach is available now for iPhone, iPod touch, and iPad, BlackBerry, Android, and Symbian 60-5.
---
New! The Justification of God
Originally published in 1983, The Justification of God is a study that attempts to understand how Paul defends the righteousness of God in Romans 9:1-23. This brief, yet powerful passage is a startling exploration of God's utter righteousness compared to man and his election from the perspective of eternity-from the perspective of God. Author John Piper addresses the hard truth of God's absolute sovereignty by careful exegesis of the Greek text.
"It is the foundation for everything I believe." -John Piper
John Piper, pastor for Preaching and Vision at Bethlehem Baptist Church in Minneapolis, Minnesota, and founder of Desiring God Ministries, is a respected theologian and author. He is the author of many books, which have sold more than two million copies collectively.
The Justification of God is available now for iPhone, iPod touch, and iPad, BlackBerry, Android, and Symbian 60-5.
---
NEW! Holman Concise Bible Commentary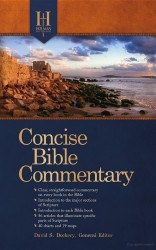 With solid scholarship and exceptional clarity, the Holman Concise Bible
Commentary gives readers a feel for the key themes and intentions of all 66
books in the Bible. But don't mistake concise for incomplete; this volume
also contains detailed introductions to the ten major units of Scripture (the
Gospels, Paul's letters, etc.), maps related to biblical history, informational
charts, and in-depth sidebars. It is a perfect resource for adding an extra level
of insight to Sunday school lessons, sermons, and personal devotional times.
A detailed look at all 66 Bible books in a single volume with helpful
introductions to the ten major units of Scripture plus maps, charts, and
in-depth sidebars.
New edition of proven B&H reference title (25,000 copies sold to date).
Suitable for new and veteran Bible students alike.
Holman Concise Bible Commentary is available now for iPhone, iPod touch, and iPad, BlackBerry, Android, and Symbian 60-5.
---
Updates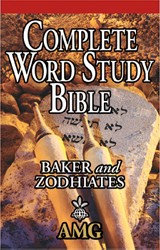 Be sure and check your BibleReader's Library for updates! We've recently updated the CWSB to include all the components that were missing (translation reference indexes and concordances). It also can make use of the lemma lookup features in BR5.
To check for updates, go into your BibleReader library, tap on Store, and then tap on the "Updates" tab at the bottom.
---
In case you missed these new titles.
---
We are pleased to announce the Release Candidate version of our Android BibleReader 4.5. This build is feature complete, and is basically the version that we plan to release soon to the Android marketplaces, so please download this version, give it a thorough run through, and please report any crashes to androidbeta@olivetree.com. Once we release this version to the markets however, we are not done, there are many more features we're excited to introduce!
Click HERE to download.