Archive for year
2011
Our Content Formatting department has been working furiously the last few weeks and we are excited to announce that Olive Tree now has over 1000 products available on our website!
---
Featured Titles
NEW! The Boice Expositional Commentary Series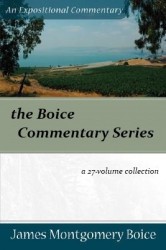 Combining careful scholarship and clear communication, the Boice Expositional Commentary Series is a verse-by-verse and section by section reading of various biblical texts. Combining thoughtful interpretation with contemporary insight for daily living, James Montgomery Boice explains the meaning of the text and relates the text's concerns to the church, Christianity, and the world in which we live. Whether used for devotions, preaching, or teaching, this authoritative and thought-provoking series will appeal to a wide range of readers, from serious Bible students to the interested everyday Christian.
Over two and a half decades worth of scholarship, research and work went into this commentary series to present a 27-volume collection (or individual volumes) of excellent insight for the modern-day Christian lifestyle through over 26 books and letters of the Bible.
Contained within this complete bundle, you'll find:
The Boice Expositional Commentary Series is available now for iPhone, iPod touch, iPad, BlackBerry, and Android.
---
NEW! NIV Application Commentary Prophets Set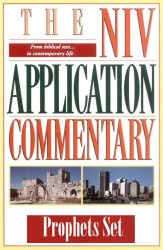 "This series promises to become an indispensable tool for every pastor and teacher who seeks to make the Bible's timeless message speak to this generation."-Billy Graham
"It takes more than interpretation of God's Word to change lives, it takes application. Application is the bottom line in preaching and teaching. Without it, we've missed the point of the Bible. The NIV Application Commentary is an outstanding resource for pastors and anyone else who is serious about developing 'doers of the Word.'"-Rick Warren, Pastor of Saddleback Valley Community Church
Many Bible commentaries offer us an exciting tour through the ancient world of Biblical times. They give us a cultural backdrop and add new, wonderful layers of meaning to familiar stories and passages. But when the time comes to return to normal, everyday life, we are left disconnected from the memories of our trip-without the knowledge of practical, real-life application. This is where the NIV Application Commentary series picks up the task. It merges the original, ancient context with right now, showing us both how ancient readers would have read the Bible and how we can connect to this living word of God from a modern context. Most importantly, however, it helps us begin the life-changing process of true application, showing how God's word can continue to have a powerful voice in our lives today.
The NIV Application Commentary uses a highly accessible, three-tiered method of bringing readers to a fuller understanding of each Biblical book. Original Meaning will explore a book's meaning in light of its historical and cultural context. Bridging Contexts, as its name implies, will help the reader link the text's original meaning to its Contemporary Significance-the final tier that helps you apply the Bible to everyday life.
Also available as individual volumes:
The NIV Application Commentary Prophets Set is available now for iPhone, iPod touch, iPad, BlackBerry, and Android.
---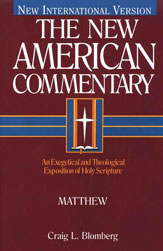 Updated! New American Commentary New Testament and Old Testament Sets
Collecting the best in contemporary evangelical scholarship in a series that examines the entire Bible in depth, the New American Commentary Sets currently offers 15 volumes of commentary on the New Testament and 23 volumes of the Old Testament. The volumes of these two sets are now also available individually – see below for links to the two sets.
The New American Commentary consistently supports the inerrancy of Scripture and contributing scholars all hold explicit commitments to Scripture's infallibility. Its distinctive perspective is a focus on the theological ideas springing from Scripture. Along with the textual grounding of an expository commentary, the New American Commentary also focuses on the broader strokes of theology developed by each book, and interprets each book as a theological unity. Rooted in conservative theology, the New American Commentary also directly engages a wide range of theological and exegetical issues raised by contemporary biblical scholarship.
Based on the NIV Bible text, the New American Commentary offers a verse-by-verse analysis of the Scriptures. A mid-level commentary, its scholarship reflects comprehensive biblical research in original languages, but avoids overly-technical prose to maintain accessibility to readers without a seminary background.
Please note: The New Testament collection is now available at the special introductory price of $229.99, currently contains 15 of 19 volumes. The Old Testament collection is available at the special introductory price of $349.99 and currently contains 23 of 26 volumes. Not all volumes have been published. As volumes become available, they will be added to these products, and users who have already purchased either one of these products will be able to download the update with additional volumes for free.
The New American Commentary – New Testament Set and Old Testament Set is available now for iPhone, iPod touch, iPad, BlackBerry, and Android.
---
NEW! The Gospel Commmission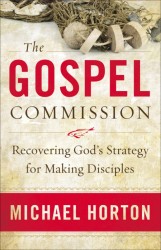 Written with fifty years experience helping people in Africa know God through Bible study and acts of mercy, The Gospel Commission, by Michael Horton is a comprehensive, helpful, and encouraging exploration of Jesus' final command to us.
During a time when many churches are focused on writing vision statements and strategic plans, Horton asks us if our efforts result in building a kingdom based on our own design or God's. In this frank and hopeful resource, he challenges congregations to renew their understanding of and commitment to the Great Commission.
The Gospel Commission is available now for iPhone, iPod touch, iPad, BlackBerry, and Android.
---
New Titles
The following are available for iPad, iPhone, and iPod Touch only. Android coming soon!