Posted by Cierra Loux on 01/26/2018 in: Bible Study Articles
We've said it before, and we'll say it again: the Bible provides the best interpretation of itself. So, when you have a question, doubt, or an inkling of curiosity, the best action you can take is to cross-reference the passage you're reading.
But how?
In this blog post, we'll not only describe how to do cross-referencing well, but we will also show you a fun, easy way to keep track of your findings.
Lastly, we'll talk about applying the Bible to your daily life. In our examples, we will be using the Olive Tree Cross References Expanded Set.
STEP ONE: OPEN A NOTE
With the new update in our app for iOS, you can use the Study Center to keep your cross-references and notes easily accessible. Here's how: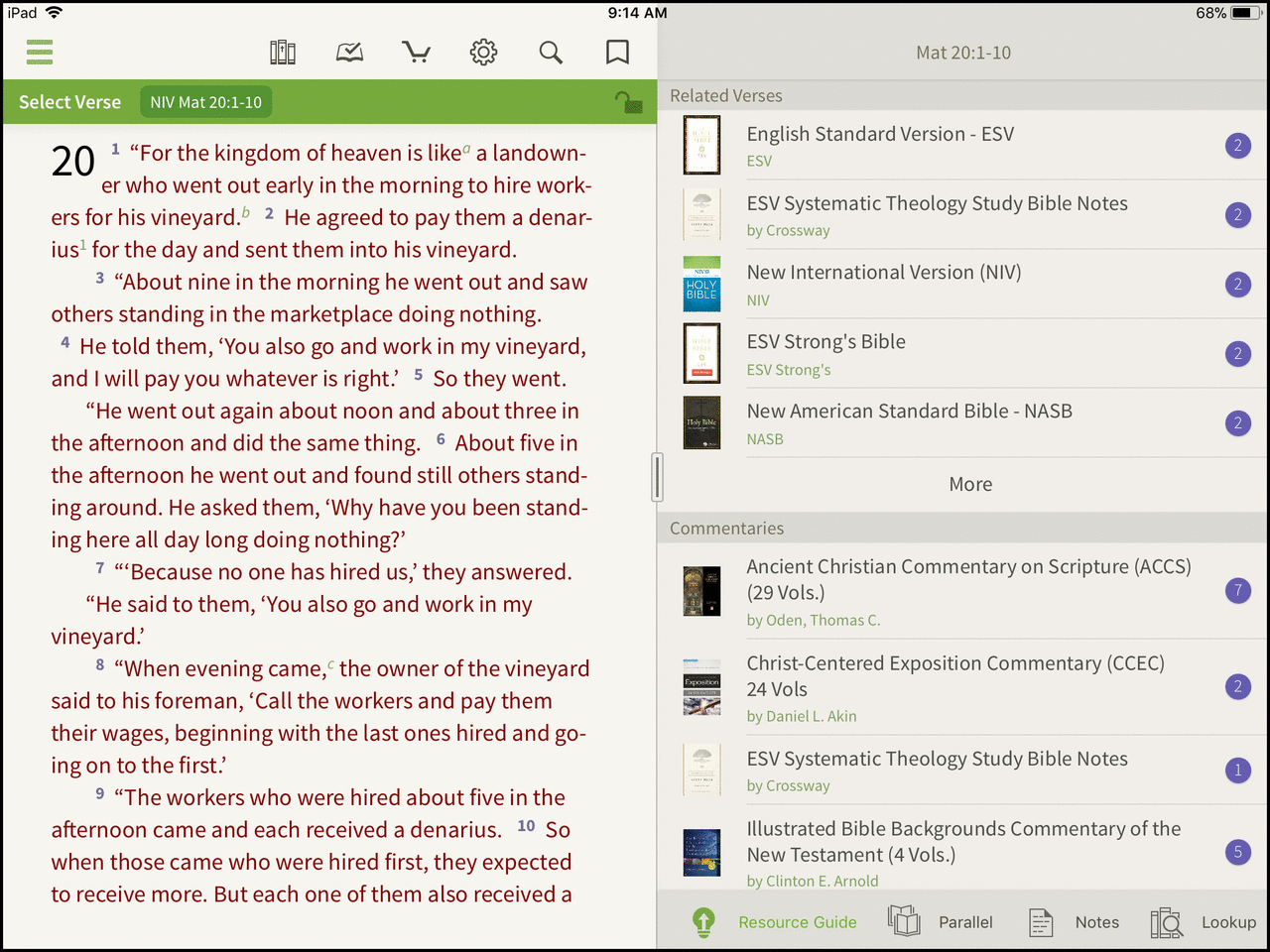 STEP TWO: CHOOSE A PARAGRAPH OR CHAPTER
Read the section entirely. Then, make headings for each verse you are going to study.
STEP THREE: FIND A CROSS REFERENCE
Next, write down as many cross references as you would like under each verse heading. Only list the reference, not the verse itself.
The main purpose of cross references is to help build context to the passage you are reading. However, we must remember that the Bible is written by many different authors over a big chunk of time. So, the cross references that will give us the most context will be those found in the same book as the passage we are studying. Here is a good order to look in for cross references:
Look in the same book of the Bible
Look in other books of the Bible that have the same author
Look in other books of the Bible written around the same time
Look in any other books of the Bible containing a cross reference
STEP FOUR: SUMMARIZE THE CROSS REFERENCE
After you have recorded the reference, go ahead and read the verse again. This should be really simple to do in the app, since verse references are hyperlinked in notes!
Then, summarize what the cross reference is saying with a brief phrase. You want to write down something short that you will be able to compare quickly with the rest of your notes.
STEP FIVE: REVIEW AND MEDITATE
Reread the original passage you picked to study. As you go through each verse, look to your notes in the Study Center and reflect on the phrases. Meditate on how they enhance your understanding of the topic.
Do you end up having new questions about the passage? Write them down! Next time you study God's Word, start by trying to tackle those questions. A great method to use is the Exhaustive Questions method.
STEP SIX: APPLICATION
Spend some time in prayer, thinking about one step of action you could take based on what you've learned from your studies. Write out this goal in your notes!
These steps were taken from Andy Deane's book, Learn to Study the Bible. This is a fantastic resource for learning new methods of engaging with Scripture. We also used our own Olive Tree Cross References Expanded Set!
We also have a lot of other titles on sale right now to help you learn how to study the Bible better. Click here to visit our website.