Posted by Cierra Loux on 02/23/2018 in: App Tips
When I was in Bible college, my homiletics professor said that for every minute you preach, you should spend one hour studying. I would sit down, ready to put a few good hours of research in… and I would get distracted. The worst part is that I wasn't primarily distracted by people, or noise, or daydreaming.
I was distracted by all the resources.
Maybe you've experienced this, too. Your table is full of commentaries. You're unsure which one to crack open first. Will it have the type of information you're looking for?
Before you know it, you opened four more commentaries, went down six rabbit holes, and spent most of your time flipping pages. You've lost focus on your sermon. And you're drowning in all the information. At least, that's how I always felt by the end of it!
GAIN FOCUS
Imagine that you're sitting at that table full of commentaries. As you flip through your Bible, all the commentaries automatically turn their pages as well. You can stand up and get a bird's eye view of all the content you have on a passage at once.
Then, you can easily focus on what's vital and relevant to your study.
Guess what? THIS IS POSSIBLE.
Well, not with paper resources… that would defy laws of nature. But with digital resources, we've found a way to work smarter, not harder.
THE COMMENTARY / STUDY NOTES FEATURE
Underneath the list of features on the Life Application Study Bible, you'll see that "Commentary / Study Notes" is listed. This means that the commentary or study Bible notes in the resource are enhanced. They will follow along with your Bible reading. It looks like this: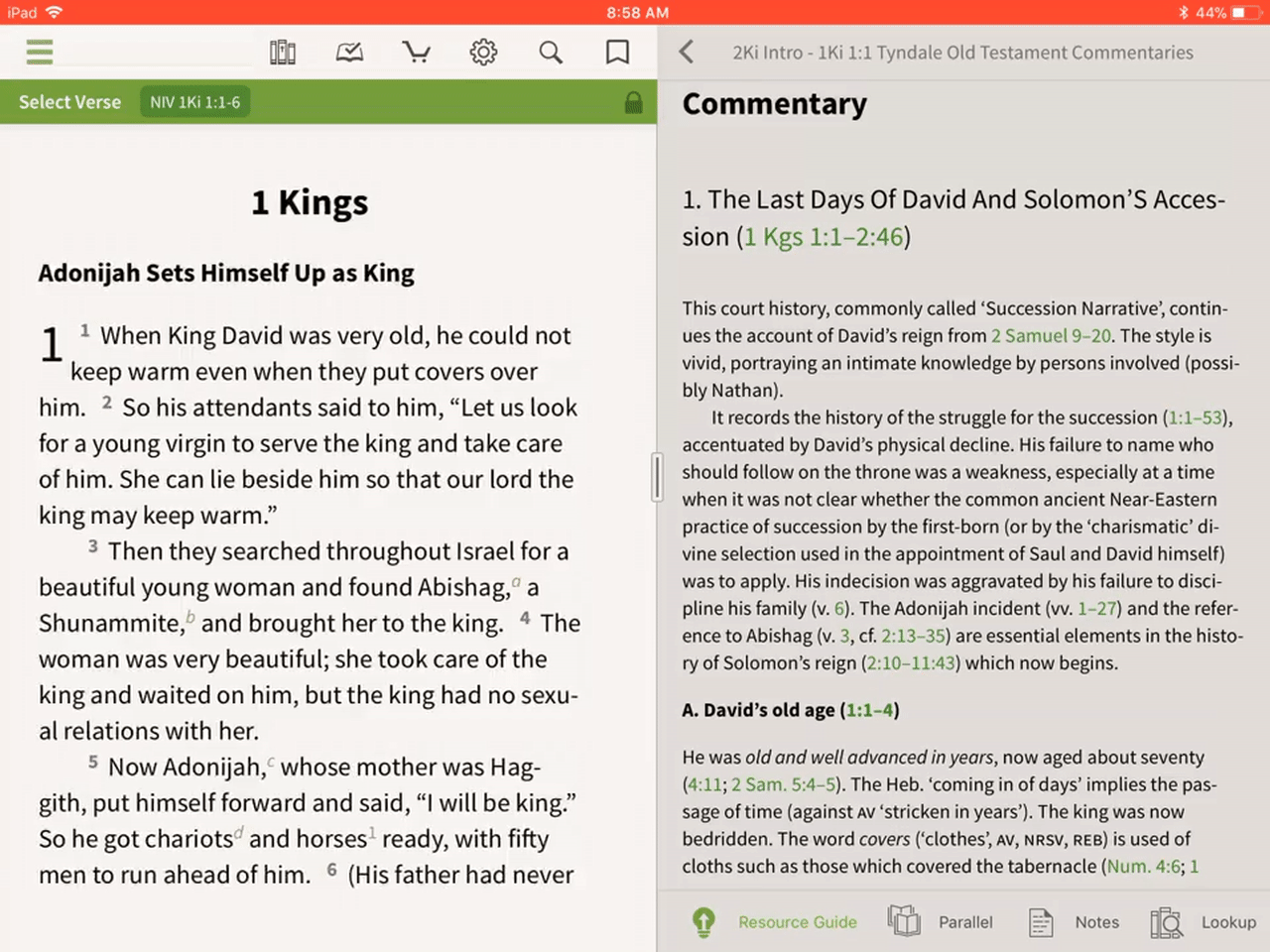 Even when you switch books of the Bible, the commentary or study Bible notes will keep up with you.
Also, this feature will help you make the preliminary decision of which resource to open up. When you have a Bible open, look at the Resource Guide to see which commentaries or study Bibles have related content.
Even if you aren't doing hard research, this feature is useful. Picture yourself in small group and you're about to start reading 1 Kings. You wonder if there's any quick insights you could get about the passage before everyone starts asking questions.
You open up the Study Center and check out the list of applicable commentary the Resource Guide has found for you: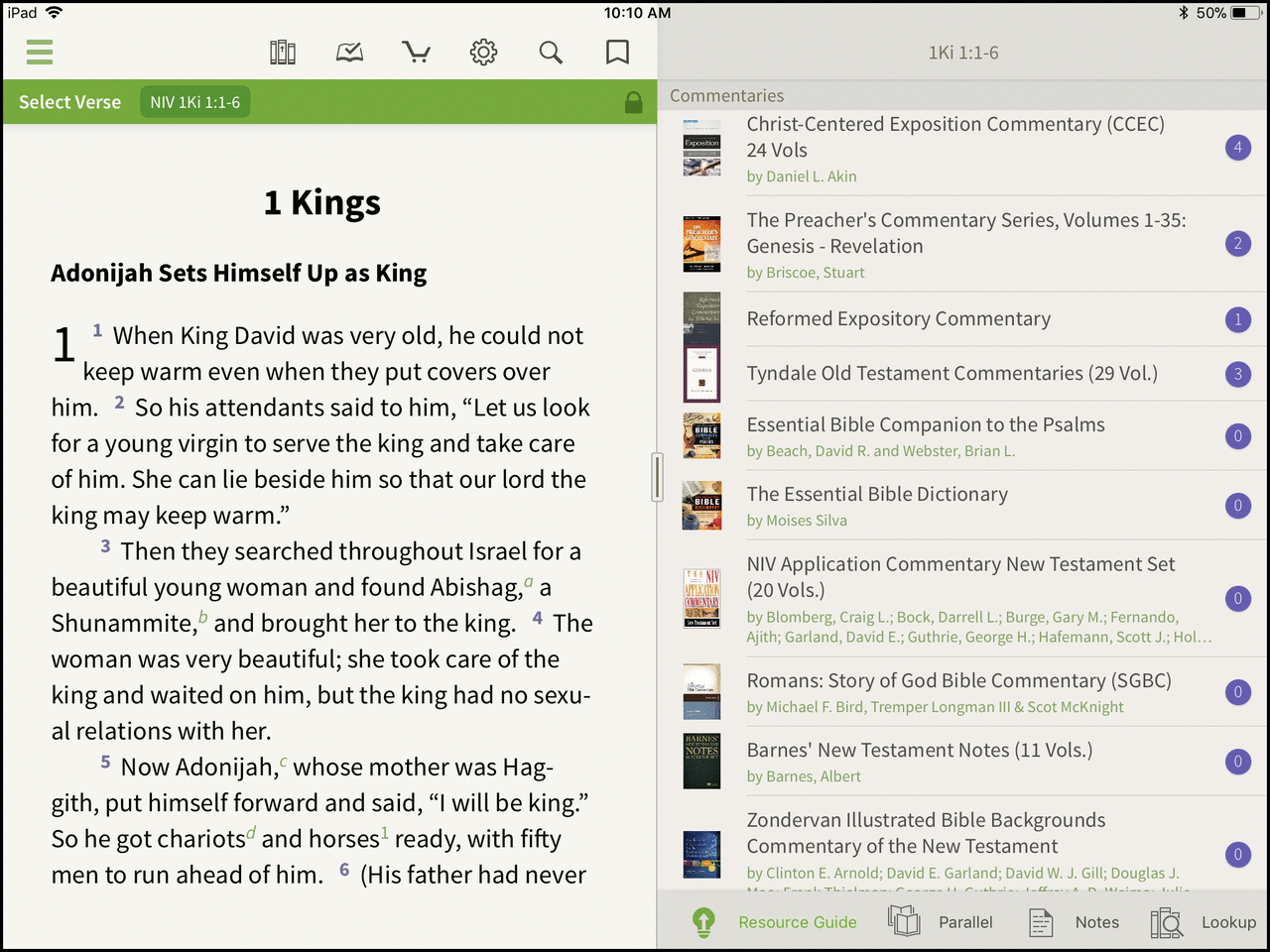 Now you can focus on what's important (the passage, the conversation in the room, and questions being asked) instead of flipping pages, trying to find something relevant to share.
GET THIS FEATURE (AND MORE!)
We recently published a blog about ALL of our different features: what they are, how they work, and what they look like in the app. If you want to see a list of our top-selling enhanced resources, visit our website by clicking here.