Posted by LaRosa Johnson on 08/12/2015 in: App Tips, Look Inside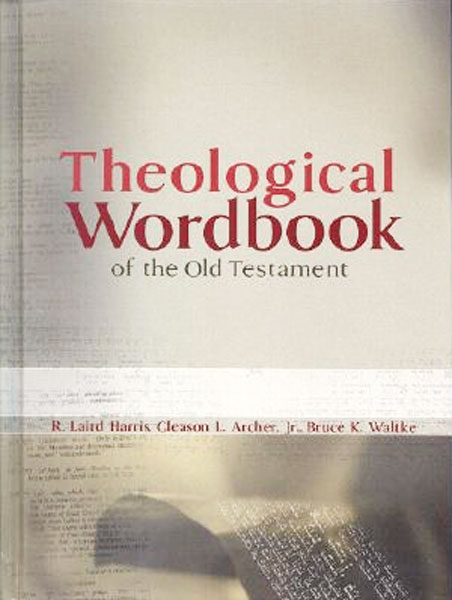 Let's face it, studying the Old Testament can be hard work. This is doubly true once you dive into the original languages, and Hebrew in particular. There are a plethora of useful resources to choose from when studying Biblical Greek, such as BDAG, EDNT, TDNT, NIDNTTE, Louw & Nida, to name a few. Yet when it comes to studying Hebrew the pickings are slim. In Olive Tree, outside of the Strong's Dictionary, you're limited to a few titles including: NIDOTTE, HALOT, and TWOT. Even though there's not a lot to choose from when it comes to studying Hebrew, the available resources are extremely useful.
Today I will show you how to use the Theological Wordbook of the Old Testament (TWOT) in the Bible Study App.
Studying with TWOT
The Theological Wordbook of the Old Testament is essentially a Hebrew lexicon and can be used like any other Hebrew lexicon. However, it has certain special features which are designed to facilitate its use, especially for those less at home in the Hebrew language. It is primarily intended to be a ready tool for the pastor and the serious student, who want to study carefully and understand more fully the sacred text.
I recommend using the TWOT in conjunction with a Strong's Bible, such as the ESV, to get the most out of it. To illustrate how TWOT works, we will take a look at 1 Samuel 16, a passage I recently read in my Olive Tree daily reading plan. In this passage we find Samuel anointing David as the new king of Israel, since Saul, the current king, had chosen to stop obeying the Lord.
With the emphasis of anointing in this passage, I wanted to find out more about the Hebrew word behind it, since I knew it is used in several contexts in Scripture. To do this, I tap on the word "anoint" in 1 Samuel 16:3 to bring up a Strong's popup.
The definition from the Strong's dictionary is rather sparse, so I want to find out more. This is where the TWOT comes into play. I tap the "Lookup" button and then select the TWOT article.
The TWOT is now in view and I can read more about the Hebrew root word. If I want to keep the window open or have more space to read, I can then open it in the split window.
As I read I can see there is some theological significance to this word, including the divine enablement that accompanied someone being anointed king over Israel. This is information I wouldn't have gotten from Bible reading alone or from my Study Bible notes. Thanks to TWOT I have a richer understanding of the importance of Samuel anointing David as king.
Because the TWOT is an enhanced Olive Tree product, it is extremely easy to use. Anywhere you find a tagged Hebrew word you'll be able to quickly get to its TWOT entry. It doesn't matter if you're reading your Hebrew and Strong's Bibles or looking at another Hebrew lexicon. TWOT is always right at your fingertips to expand your understanding of the Hebrew text.
Add TWOT to Your Library
The TWOT is currently half off in our Back to School sale. Add it to your Olive Tree library today and check out the other titles on sale.